OUR MISSION
To improve the health and well-being of the community
we serve by providing access to high quality health services,
along with education and outreach, for our membership.
OUR VISION
To be a nationally recognized model for publicly sponsored
health care plans, facilitating excellence in care, service and
efficiency, and be valued as a community resource.
WHOLE CHILD MODEL IMPLEMENTATION
In 2018, California's Department of Health Care Services developed a "Whole Child Model" in order to improve care coordination for children with serious, chronic and disabling physical conditions or diseases – nearly 4,000 of whom are enrolled in CenCal Health. CenCal Health was selected by the State to be one of the first health plans to implement, in July, 2018.
IMPROVING ACCESS TO CARE
Lack of access to reliable transportation remains one of the top barriers for members accessing care and other benefits. This year, CenCal Health extended transportation benefits to include picking up prescription medications and durable medical equipment, as well as accessing mental health services. Utilizing Ventura Transit System, scheduled rides are available Monday through Friday and greatly increase the chances that a member keeps appointments and decrease no-show rates – making this benefit popular with physicians too.
Also important in accessing care is ensuring that members access the right level of care for their needs. Dizziness after taking a new medication? Strange rash after gardening? Worst headache ever? Often, members are not sure if they should visit the emergency room, an urgent care, or wait and see their doctor in the following day or two. Sometimes it seems like illness and injury waits for a Friday night. That's why CenCal Health implemented a 24-hour, toll-free Nurse Advice Line that gives members the ability to talk to a registered nurse to ask questions about medical concerns and conditions at their convenience.

ADDRESSING SOCIAL DETERMINANTS OF HEALTH
There is growing awareness that the social conditions in which people are born, grow, live, work, and age may enhance or impede their ability to attain their desired level of health. These economic and social conditions, called "Social Determinants of Health," include everything from cultural and language barriers, to isolation, homelessness and hunger. And increasingly, communities are looking to Medi-Cal health plans to help implement interventions outside of hospital walls and physician offices.
CenCal Health has long worked in collaboration with community-based organizations to find effective ways to address Social Determinants of Health, including supporting nutrition programs for Seniors and developing a program targeting preventable hospital re-admissions of homeless members. In 2018 alone, CenCal Health gave grants to Community Action Commission (serving Santa Barbara County) and Meals That Connect (serving San Luis Obispo County) that funded over 250,000 meals. See our video on "Local solutions to a national problem."
CELEBRATING A DECADE SERVING SAN LUIS OBISPO COUNTY
In 2008, CenCal Health became responsible for Medi-Cal lives in San Luis Obispo County. Today, CenCal Health is the largest health insurer in San Luis Obispo County, covering roughly one in five residents - 19%, based on 2017 U.S. Census numbers. Thanks in large part to the excellent care afforded members by network physicians and other providers, the CenCal Health San Luis Obispo County plan's quality ranking rated 10th out of 53 Medi-Cal health plans in the most recent HEDIS® scoring, moving up in the rankings.

SEEING THE AFFORDABLE CARE ACT'S SUCCESS LOCALLY
In 2014, the Affordable Care Act expanded Medicaid to include, for the first time, working-poor, adult citizens without children. A quarter of all newly-insured people over the past four years are Californians, and roughly one-third are now in Medi-Cal, California's version of Medicaid. For many of these newly-covered adults, it is their first time with health coverage. These individuals include those that are self-employed and those without employer-based coverage. These men and women hold jobs that our society depends upon every day such as hair stylists, waiters, landscapers, ride source drivers, housekeepers and others. Most encouraging, results from a recent survey reflect that disparities in health care coverage across race and ethnic subgroups have narrowed because of the ACA.* CenCal Health's membership surged in the last four years due to this expansion effort, but has slightly declined this year due to some of these members earning slightly too much to qualify, often landing them, again, without health coverage. Coverage for these beneficiaries addresses two critical drivers in reducing healthcare costs: increasing primary care thus potentially diagnosing and treating disease earlier, and reducing unnecessary usage of emergency rooms for non-emergent situations.
*The California Health Interview Survey 2017 Data, UCLA Center for Health Policy Research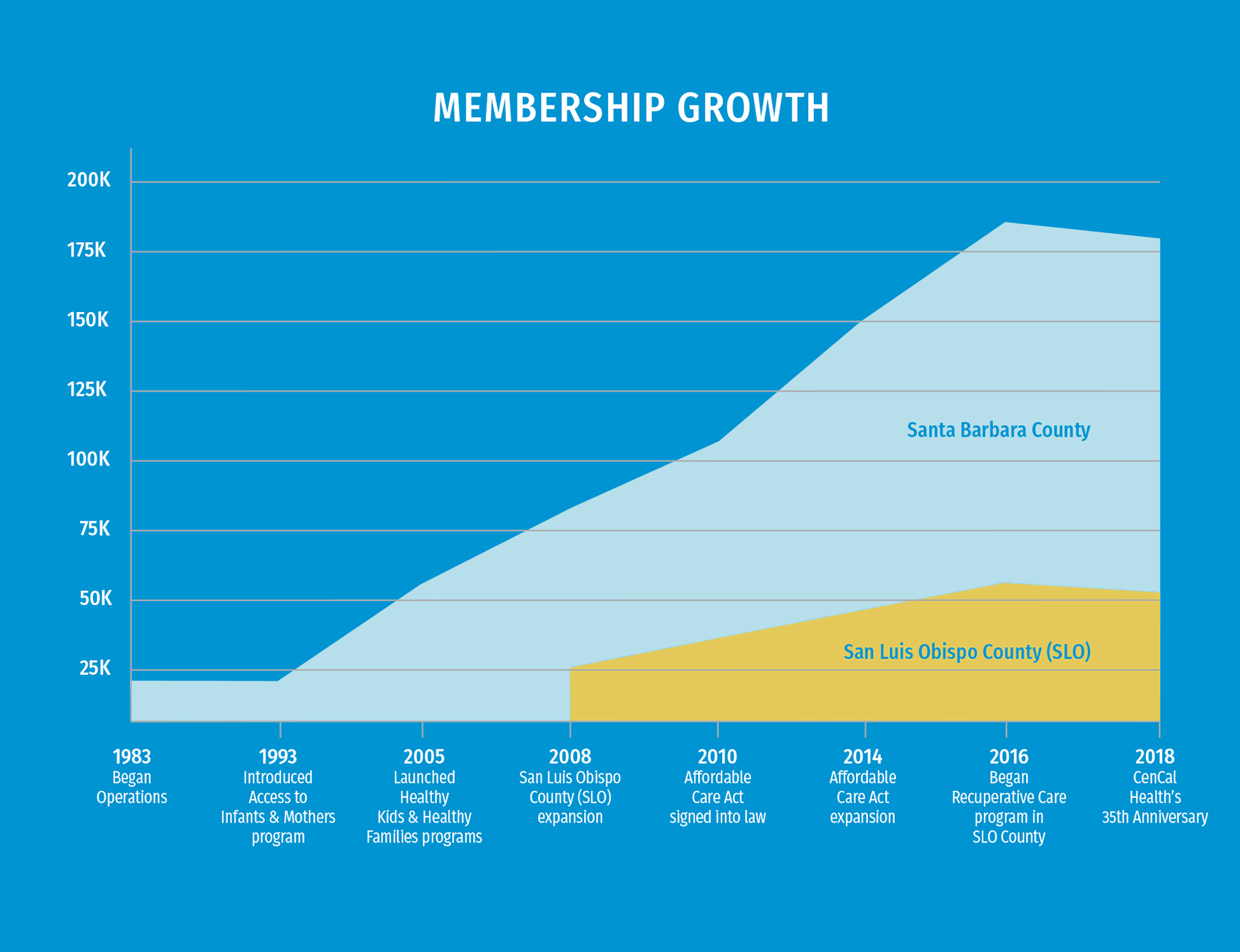 Contracted primary care
providers
Average number of children
per enrolled family
LOCAL SOLUTIONS TO A NATIONAL PROBLEM
An astonishing 3.7 million Seniors suffer from malnutrition in the U.S. Seniors living alone can often feel depressed and isolated. Every aspect of obtaining nutrition can be a hurdle for Seniors: transportation for shopping, the cost of quality food, cooking safely at home and dental health. Because these factors together exacerbate health problems, Senior nutrition and the related social interaction is increasingly recognized as a key Social Determinant of Health that health plans must address.

AMBASSADORS IN OUR COMMUNITY
As a local health plan with deep roots in Santa Barbara and San Luis Obispo Counties, CenCal Health participates in dozens of community meetings each year. Geared toward creating partnerships that harness and amplify existing resources, CenCal Health's Community Relations team collaborated with Community Action Commission, Mariposas Speech Camp, Community Action Partnership of San Luis Obispo and Meals That Connect, in 2018, just to name a few.
As the health plan with the largest membership in the counties, it is imperative that CenCal Health is visible...to our members, our stakeholders and the public at large, most of whom have no idea that CenCal Health is the best health plan they've never heard of. In 2018, CenCal Health had a presence at over 130 street fairs, charity events, local conferences, job fairs and community meetings. To support this tremendous task, this year the organization developed a staff Ambassador Program, consisting of enthusiastic employee volunteers who undergo training certification, in order to utilize the best – and proudest – emissaries of CenCal Health. In the program's first two months, more than two dozen staff participated.
SUPPORTING SPEECH THERAPY CAMP
CenCal Health provides critical bridge funding to keep key speech therapy happening during summer break.
BETTER SOLUTIONS, TOGETHER
A unique collaboration aims to address where and how the homeless recover after emergency room care in order to improve health outcomes, break a costly cycle, and improve the lives of our most vulnerable neighbors.
PROVIDING HEALTH EDUCATION RESOURCES TO ALL
A new resource available on cencalhealth.org makes evidence-based, easy-to-understand health education available to the community – not just members. Click here.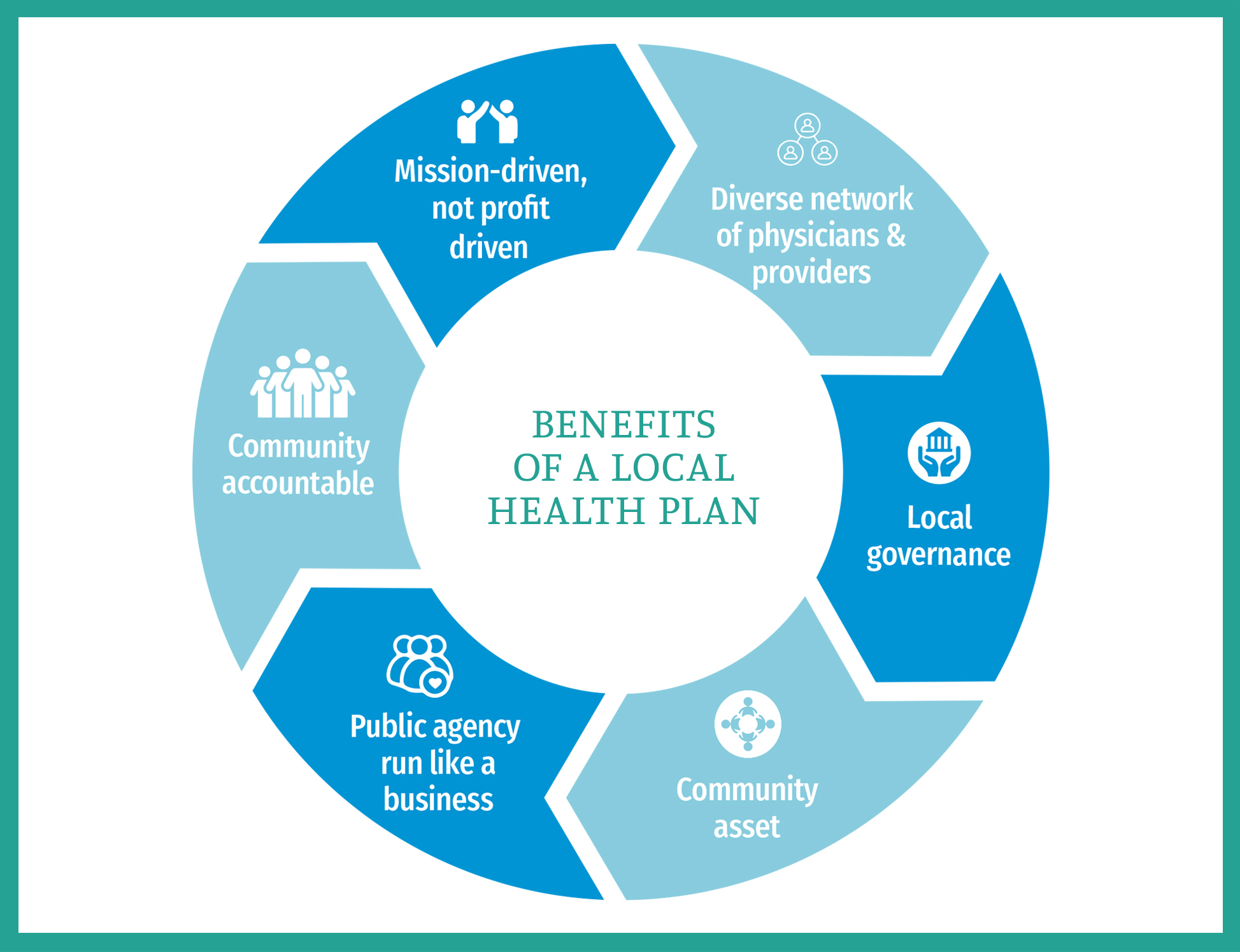 Number of Senior meals
supported
Santa Barbara County
residents covered
San Luis Obispo County
residents covered

BEST HEDIS RESULTS IN CENCAL HEALTH'S HISTORY
This year's overall HEDIS® (Healthcare Effectiveness Data and Information Set)* results mark the best performance that CenCal Health has ever achieved. HEDIS is used to measure physician and hospital performance on important dimensions of care and service, designed to allow consumers to compare health plan performance. Results from 2018 HEDIS data found CenCal Health's provider results rate in the top 10% of Medicaid plans nationwide for 17 of 21 clinical quality of care measures. Of those, eight indicators rated in the top 5%. Excellence in quality for these aspects of care should result in healthier babies and moms, more kids living at a healthier weight, and fewer inappropriate ER visits because more members are receiving timely preventive care services. "These outstanding results are directly attributable to our physicians' dedication to improve," Dr. Takashi Wada, Chief Medical Officer said. The Santa Barbara County plan was rated 5th out of 53 Medi-Cal plans, while the San Luis Obispo County plan moved up to 10th. For more on these results, Click here.
*HEDIS is a registered trademark of the National Committee for Quality Assurance (NCQA).

A NETWORK MAKES A HEALTH PLAN
Thirty-five years ago, Medi-Cal beneficiaries in Santa Barbara County had to manage their own health care with the use of the Yellow Pages and a state Benefits Identification Card. In 1983, the Medi-Cal delivery system was changed for the better when the "Santa Barbara Regional Health Authority" (now known as CenCal Health) was authorized by the federal government and state law to assume responsibility for delivering benefits through the development of a local network. Initially, the network consisted of 2 hospitals, 81 Primary Care Physicians, 43 specialists, 36 pharmacies and 2 skilled nursing facilities (SNFs). Today, CenCal Health's robust provider network consists of independent physicians, medical groups, hospitals, safety-net clinics, and ancillary providers. The provider network now includes 10 hospitals, 275 Primary Care Physicians, 1,250 specialists, 107 pharmacies, and 19 SNFs, and consists of Federally-Qualified Health Centers like Santa Barbara Neighborhood Clinics and Community Health Centers of the Central Coast; local integrated delivery systems like Sansum Clinic; distinguished local hospitals and systems like Cottage Health, Dignity Health, Tenet Healthcare and Lompoc Valley Medical Center; out-of-area tertiary care centers; and individual providers like long-time network physicians Dr. Peter Statti, Dr. Augusto Castaneda, Dr. Rene Bravo, and Dr. Sabrina Carter. Members like a good health plan. But they love a good doctor.

MANAGER SHEILA THOMPSON RECOGNIZED
Being an exceptional health plan means having exceptional staff…staff like CenCal Health Provider Quality and Credentialing Manager, Sheila Thompson, RN, CPHQ. In November 2018, the National Association for Healthcare Quality (NAHQ) named Sheila as the recipient of the Luc R. Pelletier Healthcare Quality Award, an award given to one individual each year since 2008. This award recognizes an NAHQ member who develops a performance improvement program or initiative that directly impacts the quality of healthcare for a defined group of patients and improves organizational performance. Sheila, an 18-year employee of CenCal Health, and her team initiated a Performance Improvement Project by collaborating with providers at a local Federally Qualified Health Center (FQHC) to increase the rate of diabetic retinal eye exams. The FQHC experienced site level improvement of 30 percentage points over the previous year. This was achieved by implementing systemic efficiencies and developing a member outreach process to support telemedicine-based retinopathy screening, eliminating the need for specialist referrals. CenCal Health's overall performance for the San Luis Obispo health plan improved by 11 percentage points, exceeding the national benchmark for this measure. Click here.
AN EXCEPTIONAL PLACE TO WORK
CenCal Health strives to be an employer of choice in Santa Barbara and San Luis Obispo Counties.
THE HEART OF CENCAL HEALTH
The call center manager explains why exceptional customer service is at the heart of CenCal Health.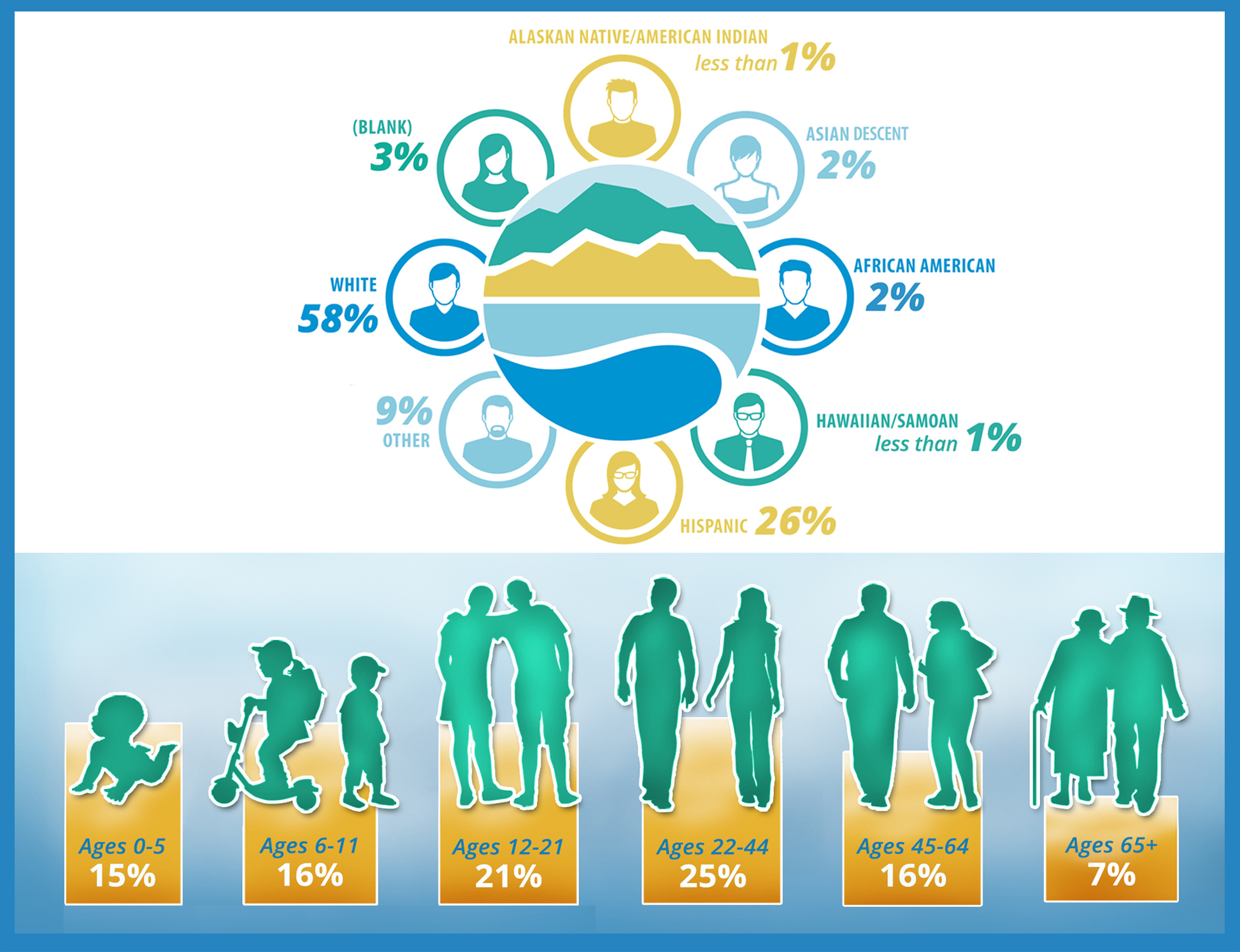 Santa Barbara plan's quality
rating of the 53 Medi-Cal plans
Calls answered within
30 seconds
Members rating customer service
"helpful and friendly"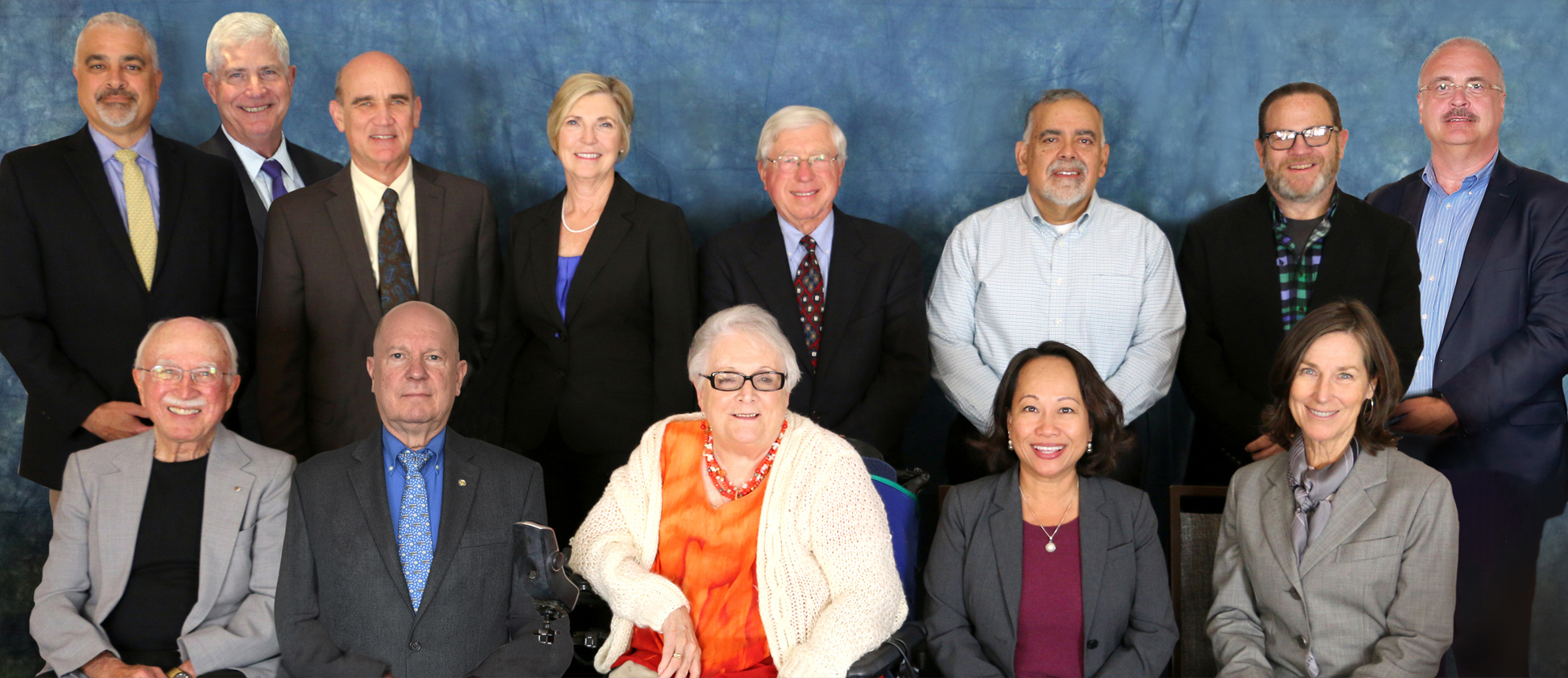 CenCal Health's Board of Directors is a committed group consisting of 13 individuals who are appointed by the Santa Barbara County and San Luis Obispo County Boards of Supervisors. Uniquely diverse in terms of representation, the CenCal Health Board of Directors comprises local government representatives, physicians, hospital representatives, member representatives, other health care provider representatives, and business representatives. The tradition of the CenCal Health Board has been service to the community and Medi-Cal membership as a whole. The board has always been dedicated to the mission, vision and values of the organization and works collaboratively to provide the support, guidance and oversight needed for CenCal Health to succeed and thrive. Members include Richard Roberts, Richard "Michael" Hill, Karen Johnson, Van Do-Reynoso, Supervisor Joan Hartman, Mark Lisa, Ron Werft, Kurt Ransohoff, MD, Linda Tanner, Dan Herlinger, Rene Bravo, MD, Supervisor Adam Hill and Daniel Nielson. Not pictured: Supervisor Debbie Arnold, who replaced Supervisor Adam Hill on the Board 1/1/19.

CenCal Health is guided by professionals with deep experience in healthcare, Medi-Cal managed care and their professional disciplines. Leadership is guided by the vision that our plan should be a national model for local health care delivery recognized for excellence in care, service and collaboration. With this in mind, CenCal Health management has assembled a team of men and women who oversee all operations within CenCal Health, and who work with their staffs to produce excellent results while growing leadership skills that develop a pipeline for future governance. In 2018, CenCal Health supplemented the team with new leaders in key positions: Chief Medical Officer Dr. Takashi Wada; Medical Director Dr. Karen Hord, Board Certified in Family Medicine and Addiction Medicine; Senior Medical Director Dr. Alan Bernstein, Board Certified in Pediatrics; Medical Director Dr. Rea Goumas, Board Certified in Pediatrics; Compliance Officer Richard Golfin III, JD, CHC, CHPC; and Director of Communications Nicolette Worley Marselian, MBA.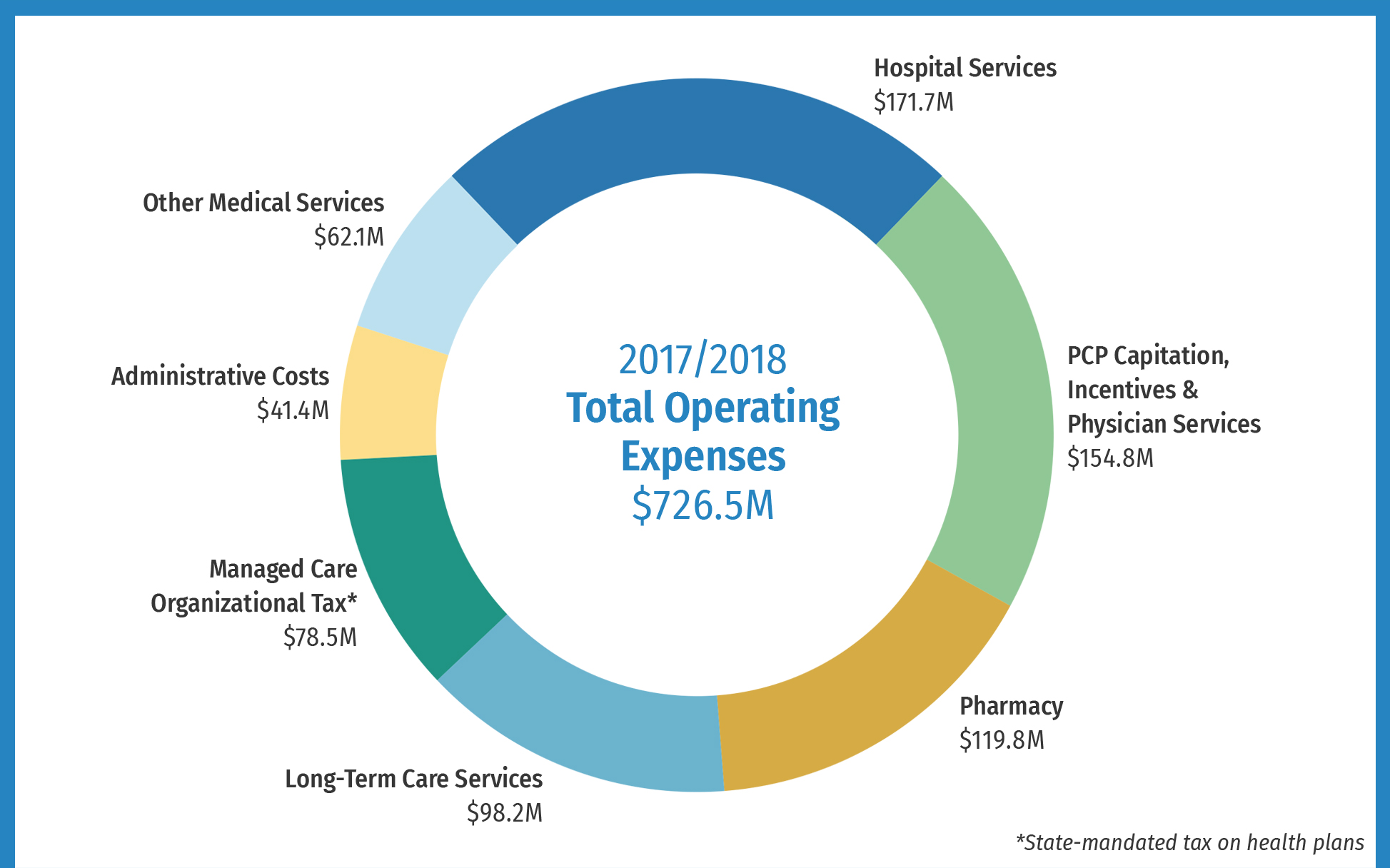 CenCal Health takes pride in being an excellent steward of taxpayer dollars in administering the Medi-Cal program in Santa Barbara and San Luis Obispo Counties, while at the same time prioritizing the health and wellbeing of its membership. In Fiscal Year 2017/2018, more than $0.90 of every dollar went to direct medical benefits and services. In 2018 through October 31st, approximately $0.91 of every dollar has gone towards medical benefits and services. Many factors over the past 35 years have contributed to this financial stability, including careful management of funds; a commitment to technology to reduce costs and increase efficiencies; the hiring and training of high quality and committed staff; and continuous improvement from lessons learned along the way.
This financial stability and careful fund management has allowed CenCal Health to translate that into service and value to the community. As a public agency that runs like a business, CenCal Health distributes over $50 million per month into the economy primarily in the two counties – a tremendous economic engine. There is also great pride in the ability to pay provider claims timely and accurately – often a differentiator over commercial health plans. CenCal Health is also in the fortunate position of being able to invest in initiatives that align with its mission and help meet the needs of the communities served. Finally, this also translates into a permanence of commitment to the communities served by the health plan: Recently, the primary office building in Santa Barbara was purchased and the presence of the organization has been expanded in both Goleta and San Luis Obispo, ensuring the continued commitment for another 35 years and beyond.
of every $1
spent on benefits and services
of every $1
spent on administration
dollars in revenue pumped into
local economy monthly